"Broad U.S.A. is committed to the Absorption Marketplace – It is our primary business since we started in 1988." – Zhang Yue, Chairman of Broad Group
Broad USA had the opportunity to host two seminars in one day at The Con Edison Learning Center. It was a great turn out as we have our end users and local service companies attend this event. Overall, it was a very educational course where attendees were able to learn the functionality of the absorption chiller. It's really hard to share all the information about the absorption chiller, but our short course allowed attendees to understand the basic functionality and maintenance for a chiller.Mr.Kevin Fu, our Deputy General Manager explained about the Principal of Absorption Chiller, Configuration of Broad Chiller, Control system and Troubleshooting.Mr. Dezhi Yang, our Service Manager explained the standard service and maintenance for our Broad Chillers.
We have two guest speaker, Michelle Isolde from Con Edison Steam and Gita Subramanian from ERS explaining the government incentive programs for end users to these non electric chillers.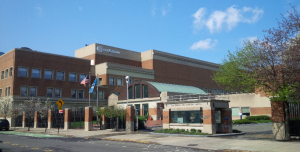 In this course attendees will learn:
Overview US Absorption Market
General Absorption Technology
Configuration of Broad Chillers & Unique New Technology
New Service Training Topics
Electrical & PLC Control System Operation
Troubleshooting- Diagnosing Faults
Eddy Current Testing & Analysis
Epoxy Coating – A PM Procedure
Tube Cleaning & Replacement
LiBr Solution Sample & Analysis
Gasket Replacement
Burner/Valve Calibration & Operation