BROAD U.S.A.is a privately held company headquarter in New Jersey, supporting the sales and service to our customers in North America. Relying on our innovative and environmental-friendly technology, BROAD U.S.A commits itself to optimize energy efficiency for clients in Commercial, Civil and Industrial markets.
Broad U.S.A. is committed to the Absorption Marketplace – It is our primary business since we started in 1988
Broad is dedicated and focused on insuring our owners can always find a proper training, service and after sale support with replacement parts and or units.
Broad is committed to the inherit value and flexible solutions that thermally driven absorption plays in our modern world.
We Roll Our Own – Absorbers
Absorption design is our core competency and primary focus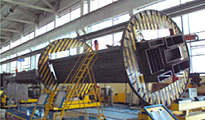 . Unlike many current players in the absorption market, Broad designed and created its first absorber in 1988 with its own human capital, hard work, the desire to be the best.
This home grown approach has allowed Broad to continue to innovate and lead as the worldwide customer base has grown to over 80 plus counties.
Broad supports CCHP/Co-generation
Broad has worked closely with the US Department of Energy (DOE) to

assist in some early US based demonstration deployments of high efficiency solutions to co-generation heat recovery.
A prime example of this early cooperation was the demonstration site at Fort Bragg in North Carolina "The 82nd Airborne" back in 2001 Broad USA is an active member of the USCHP and EPA CHP partnership. Broad is assisting in the August 2012 executive order to deploy over 40GW of CHP by 2020.
Why Broad Factory Tests Every Chiller as Standard?
Insures the chiller will yield the operating performance characteristics as designed.  It can also be a great opportunity for the operator to learn about the unit which will be cooling or heating the building and to become an expert in the operation of the absorber.
The only way to really validate that the chiller supplied is meeting the design specification requirements. Field testing can be extremely challenging and expensive to replicate. Lowers risk of "system issues" and eliminates field verification of chiller performance which can be very time intensive and difficult to accomplish.

Whole Unit Testing Platform – Our factory acceptance testing (FAT) facility has over 40 test beds for comprehensive performance tests. It is the largest most advanced whole unit testing platform in the world. Broad testing facility has been certified since 1997.
Setting the Bar High on Standards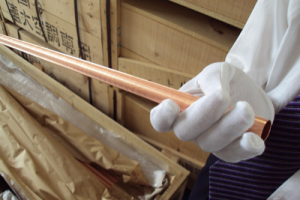 Broad Absorbers whether they are simple single stage or ultra high efficiency multi-energy two stage chillers all are designed to the same Stringent Vacuum Standard.  The passing test for the Broad standard helium detection test is 10-8 atmospheres of pressure per cubic centimeter of volume per second an industry best in class.
Tube material choice and the impact on longevity of the absorber coupled with a great design and good vacuum is what a modern absorber is all about. Broad typically is providing higher quality materials such as "oxygen free copper", CuNi and thicker walls to insure the chiller meets it 25 year life design cycle without unplanned and costly re-tubing common in other older absorption designs.