BROAD U.S.A. is a privately held company headquarter in New Jersey, supporting the sales and service to our customers in North America. BROAD Absorbers are currently operating successfully in over 80 counties with over 35,000 worldwide. Relying on our innovative and environmental-friendly technology, BROAD U.S.A commits itself to optimize energy efficiency for clients in Commercial, Civil and Industrial markets.
Broad U.S.A. is dedicated to supporting customers sights in North America thru service engineers based here in the USA. We also currently operate out of an east and west coast location with stocked parts to keep the customers down time to a minimum.
Broad U.S.A. also encourages and supports the education of both operators and service contractors on your equipment by offering reginoal training coures on a semi-annual basis as well as yearly factory training in our headquarters.
Broad U.S.A. is committed to the inherit value and flexible solutions that thermally driven absorption plays in our modern world. Absorption design is our core competency and primary focus. Unlike many current players in the absorption market, Broad designed and created its first absorber in 1988 with its own human capital, hard work, the desire to be the best...
Non-Electric A/C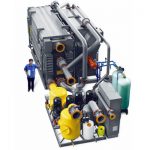 Powered by Exhaust Heat or Natural Gas
Building Central A/C System & Domestic Hot Water
District Cooling, Heating and Power (CHP) System
District Heat Pump System
Process Cooling
Energy Efficiency & Packaged Service
Power-efficient Chiller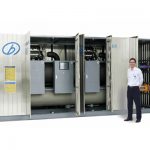 BROAD POWER-EFFICIENT CHILLER is the most efficient equipment when evaluating the efficiency of "primary energy", also it is the only central air conditioning that can generate chilled water, heating water and sanitary hot water with the highest reliability, the longest life span and the quietest operation.
Clean Air Products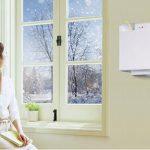 Building & Single Room Fresh Air Unit
Indoor Air Purifier
Portable Air Purifier
Air Quality Monitor
Filter PM2.5 by 99%
Product After-Sales Service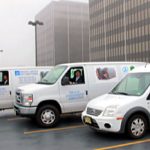 Air Conditioning System Energy Saving Upgrading Service
Clean Air Product After-Sales Service
Clean Air Product Cleaning and Filter Replacement Service
Global Internet Monitoring
Engineering Procurement Construction (EPC)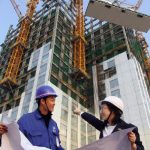 Factory-Made Sustainable Building EPC
Building Energy Efficiency Retrofitting EPC
Chiller and the System EPC
Clean and Fresh Air EPC
Building Management System EPC
BSB (Factory-Made Sustainable Building)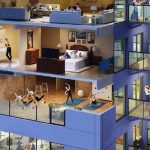 High-rise Residential Building
Hospital, School, Hotel
Office Building, Airport, Station
Vertical Farm
Care for humanity, Care for the Earth
Energy Management Contract (EMC)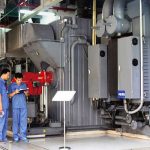 Trusteeship EMC
Operation EMC
Partial Investment EMC
Full Investment EMC
Equipment Lease EMC